White Paper:
Efficient Production Starts with Real-Time Production Tracking
Unlock the power of real-time production tracking to optimize operations and improve your bottom line.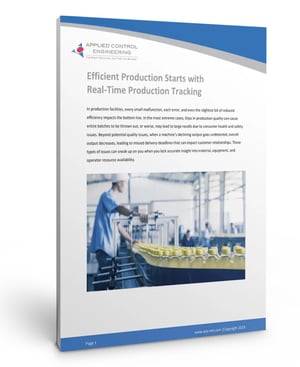 In today's fast-paced manufacturing landscape, staying ahead of the competition requires real-time visibility into your operations, enabling you to make informed decisions, identify bottlenecks, and optimize your processes. This white paper will guide you through the entire process, from understanding the importance of buy-in from stakeholders to selecting the right partner for implementation.
Discover how real-time production tracking can empower your teams by delivering meaningful metrics that drive performance. Learn who needs access to what data and how different systems can work together seamlessly.
Download our white paper today to learn how to unlock the power of real-time production tracking.
Complete the form to download this white paper.