Inductive Automation
Certified Ignition Integrator
Low-Cost, High-Capability SCADA Solutions
ACE engineers are experienced with using Inductive Automation's Ignition platform to develop automation solutions for customers who need a low-cost, yet high-capability, method for centralizing information from their distributed plant floor systems. As a Certified Ignition Integrator with multiple Core Certified engineers in house, ACE is well qualified to help you select the right combination of Ignition modules for a solution that best meet your needs. The resulting system will help you efficiently control your processes and seamlessly track, display, and analyze all your data through a single scalable web-based platform.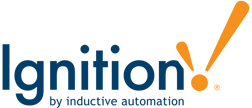 Manage Your Entire Plant Floor from Anywhere
Using the Ignition platform's suite of tools, ACE architects application-specific, centralized supervisory control and data acquisition (SCADA) systems that connect the many control platforms and data sources on your plant floor. ACE engineers also have extensive experience building mobile-responsive applications with the Ignition Perspective Module, giving you the flexibility to monitor and control your processes from anywhere with a truly mobile-ready and responsive application. Selecting the Best Ignition Architecture for Your Needs
Based on decades of experience, ACE engineers know there is no such thing as a one-size-fits-all control and automation solution. Whether you need a centrally managed single-server architecture or multiple Ignition gateways for an enterprise-wide system, ACE can help. We are also experienced in using Ignition Edge IIoT to cost-effectively create edge gateways that publish device data from the edge of the network to an MQTT broker and then incorporate that data within the larger SCADA solution. Additionally, since Ignition is a multi-platform solution, and ACE is a platform-agnostic integrator, your solution can truly be tailored to work with your existing equipment and plant floor architecture. Data When and Where You Need It
Ensuring data is kept available, safe, and secure is crucial to your operations. Using Ignition's modular software approach, ACE can help customers reduce costs by providing the exact capabilities needed for data collection, reporting, and storage. This is because ACE uses the Ignition Reporting Module to develop custom, dynamic reports and has the experience necessary to use Ignition's SQL-database integration to connect data from any system in your organization. Additionally, if your industry is subject to higher levels of regulatory compliance, such as the pharmaceutical industry, ACE can provide built-to-suit reporting and historian solutions to ensure you stay in compliance. Optimize and Streamline with Our MES Expertise
A modern plant relies on the integration and contextualization of data to transform it into actionable information that will ensure you are getting the most out of your processes. For using the Ignition platform specifically, ACE MES specialists can use the Sepasoft MES modules for Ignition to develop a variety of MES solutions such as overall equipment effectiveness (OEE), downtime tracking, track and trace, and recipe management. ACE engineers can also use Seapsoft's newer Batch Procedure Module, which is based on the ISA-88 standard, to help you efficiently and consistently manage your batches. Experience to Keep You Running
Your control and automation systems are integral to running your processes and generating revenue. Without the right support, these systems go from being an asset to a liability. With experience in providing Ignition solutions based on several different versions, ACE can offer support at the level you need for your system or work with you to develop a support and migration plan for your legacy applications that is tailored to your needs and budget.