3 min read
Five Ways to Ensure Your Holiday Outage Runs Smoothly
For many industrial facilities, the holidays don't just signify a time for celebration and family gatherings. Since operations may come to a natural slowdown, the week between Christmas and New Years is generally seen as an ideal time to give some employees time off while maintenance or upgrade work is performed that requires the facility to shut down. This may include projects ranging from a full modernization to adding a new production line to upgrading software and operating system versions for cybersecurity.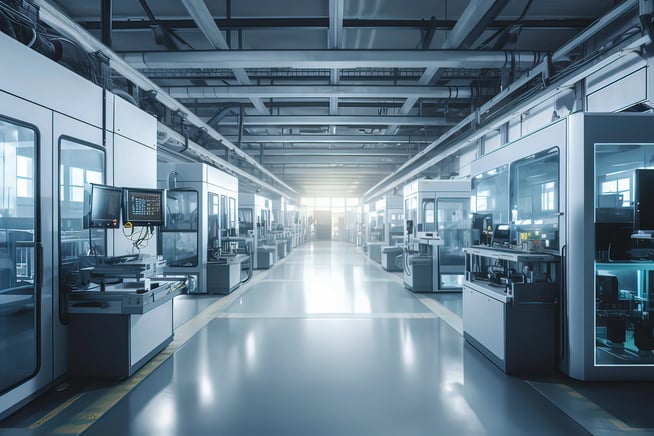 Here are five of our recommendations to ensure that the work you are trying to do during your holiday outage goes off without a hitch.
Start Preparing Early
We understand it is hard to start thinking about the holidays in the middle of the summer, but holiday schedules are busy and stressful before factoring in work obligations. The vendors and contractors you need for your projects are likely starting to book for the holiday months in advance, so it is best to reach out early. The last thing you want is to be left scrambling to find a qualified contractor two weeks before your shutdown. Planning early allows for plenty of coordination time between your project manager and your contractors. Holiday shutdowns have tight and limited time windows. Planning is paramount.
Understand and Communicate
There are a lot of moving pieces in any project, and you may have a number of subcontractors, including mechanical contractors, electrical installers, calibration technicians, and your systems integrator. Communication with, and maybe amongst, these contractors is important in any installation and commissioning. But a holiday outage often cannot easily be shifted to another timeframe and so it is important to understand any concerns or considerations as the outage gets closer:
Goals: It is key for contractors and your own personnel to understand the goals that are meant to be achieved during the outage.
Readiness: It is important to know if the contractor is ready to accomplish their goals at site. In recent years, supply chain has been a big limiting factor, but there are others as well.
Expectations: Your contractors will have expectations about site conditions, equipment availability, and accessibility of your personnel or other contractors.
Opening these lines of communication early helps set expectations. Even if there are hiccups along the way, the more open the communication is, the better equipped you will be to handle them.
Determine, and Execute, Any Tasks that Can Be Done Prior to an Outage
When planning your project, it is best to involve a qualified integrator such as Applied Control Engineering (ACE) early. We can work with you to develop a plan that includes phasing so that you can perform as many tasks as possible leading up to the shutdown. Some tasks may be able to be done while the system is live, like running new conduit or placing new panels. Or, if you have another shutdown window prior to the holidays, you could possibly take advantage of this to get some of the new equipment installed prior to the holiday shutdown.
If you have a digital twin in place, there are also a number of ways we can work with you to prepare for the outage and reduce the risks associated with your upgrades or new system, including the following:
Testing systems against real-world situations digitally
Providing hands-on operator training in advance to familiarize operators with the system changes before they are deployed
Identifying any issues that may occur up or downstream of where changes are being made
Ensure Key Plant Engineers and Operators are Available
While many employees want to take vacation time over the holidays, if there are key personnel that must be present onsite, or at least available by phone, during this time, it is best to identify these people early and to set expectations. This must include having the appropriate decision makers available during the shutdown so that work does not needlessly hit a roadblock if a contractor runs into an issue and requires guidance. The speed at which questions are answered could mean the difference between an on-time startup and lost production time.
Instill a Safety Mindset
During the holidays, it is easy for people to get distracted with all the other things they have going on in their lives. Bake safety into your program by ensuring your project foreman or safety officer is performing safety briefings each day to brief those who are working there about changing conditions on the plant floor and observations from the previous work day. Consider having a safety minute to start your daily meetings to discuss some aspect of site safety or a subtopic that is part of the overall site-specific training.
The recommendations discussed here will help ensure a much smoother holiday shutdown. We also recommend engaging with a systems integrator, such as ACE, as early as possible, especially if there is concern that there is too much work to be done during the outage. It may be that a phased approach can help reduce the scope and the risk to your production.
Reach out to ACE today to discuss your holiday outage plans.