3 min read
Your Owner's Agent, Your Trusted Project Advisor
After years of presenting your plant management with data on downtime and production inefficiencies, you finally have budget approved and are ready to embark on your much needed control system modernization. You are engaging with a systems integrator on design when you receive the unexpected news that your key control systems engineer, who was slated to manage the modernization project, is now planning to retire in a month. Sound familiar?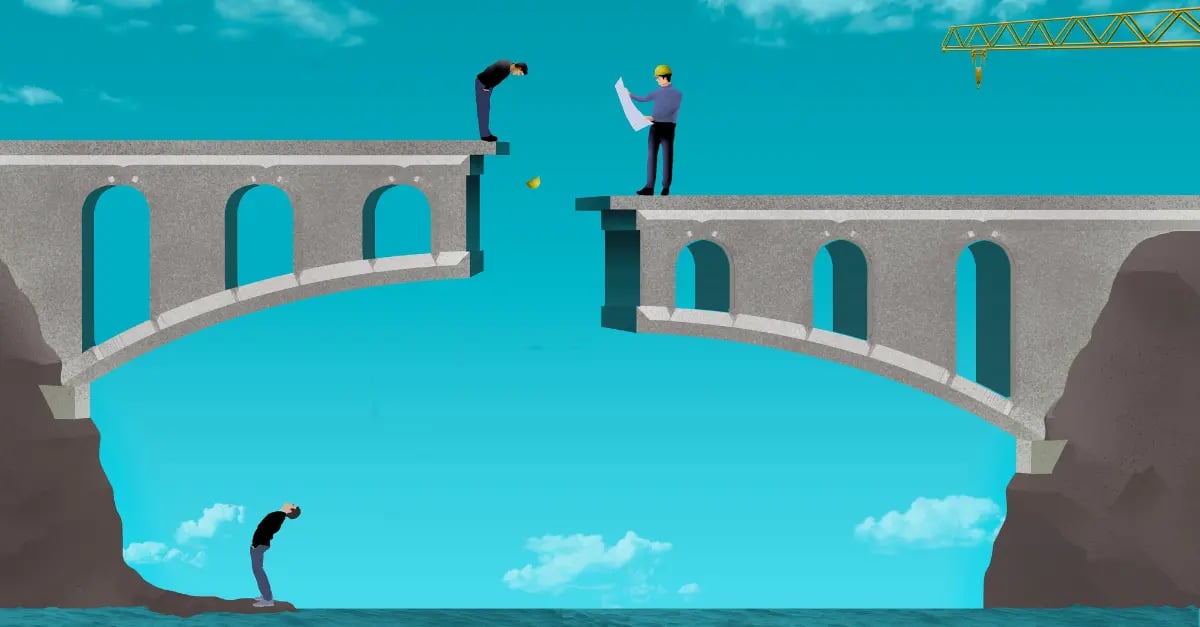 Since most capital projects require some amount of oversight, especially when you are working with a multi-vendor team that includes general, mechanical, and electrical contractors as well as a systems integrator, you may feel the need to quickly choose between a few sub-par options to keep your project moving forward. You may elect to keep project management in-house while frantically searching for a replacement for the employee leaving. Hiring for this type of role has never been easy and has only grown harder in today's tight labor market. Plus, while going through the hiring process, you may stretch your resources too thin, which could lead to additional turnover. While interviewing candidates, you may ask someone to lead the project who does not have the correct experience and could pose multiple risks to the project. Or you may try to take the project on yourself. While you are definitely qualified to do so, this will certainly upset your work-life balance.
To avoid these issues, you may opt to bring in a third-party project management resource from a systems integrator, which will allow for this portion of a project to become part of your capital expenditure (CapEx). But the risk of this approach is that most engineering project managers are oriented towards the mechanical and electrical trades, not automation. This means that while they will understand where and how to get process piping or lighting installed – just to give two examples – they are unlikely to bring expertise to the execution of your automation project.
Instead of settling for an option that might increase the risk of project failure, there is a solution that allows you to add control system expertise to your own team as necessary without hiring a full-time employee – bringing in an owner's agent for your project. If you are not familiar with the role of an owner's agent, this person's responsibilities go well beyond performing basic project management tasks. The owner's agent must have technical expertise and is responsible for serving as your company's trusted advisor and for advocating for your project goals. The owner's agent can also serve as the project manager or work hand-in-hand with a project manager for large projects.
Minimize Project Failure Risks with ACE as Your Owner's Agent
With ACE serving as your owner's agent, we will mitigate many of the possible failure points associated with managing a control system or automation project through our rare combination of control engineering expertise and refined project management skills. While an owner's agent can be brought in at any stage of a project, you will see the biggest benefits if you include ACE as your owner's agent during initial project planning.

During the early stages of a project, we use our decades of control system expertise to help avoid surprises later on by advising on vendor selection, technical requirements for your request for proposal (RFP), and project capital requirements. After the initial RFP is transmitted, we use our expertise to review vendor proposals and evaluate if the requirements outlined in the RFP are fully considered. We examine the technical, schedule, and commercial differences between the submitted proposals and look for items vendors may have excluded or misinterpreted.
During project execution, an ACE engineer acting as an owner's agent goes well beyond coordinating your sub-contractors and monitoring budget. As scope and requirements naturally evolve throughout a project and changes are required, we have the skills to know the magnitude of services needed and evaluate the propriety of any change orders. Our background also allows us to identify potential inconsistencies with design or concerns during implementation sooner so that we can recommend mitigation steps that reduce the impact to costs and schedule.

Additionally, since we understand all the details on how control systems are connected, we have a flexible and iterative process for evaluating strategies to minimize downtime during implementation. To do this, we typically coordinate across multiple teams internally to identify tasks that can be executed before and after the shutdown. This way, only tasks that absolutely need to be done while the system is down are done then. For example, we know a new server may need to be added during the shutdown, but all the users can be added after the shutdown to reduce downtime.
While it may seem that any project manager can oversee a project's budget, schedule, and deliverables, an ACE owner's agent will lead your team to achieve better outcomes in all three while also reducing the risk of overruns and delays.
When you are planning your next control or automation project, don't stress about hiring a full-time expert, instead, contact us to learn more about working with ACE as your owner's agent.