Our Experience, Your Solution
For more than 25 years ACE has been supplying project services centered around the Siemens automation offerings in PLCs and DCSs. Whether it is the modern platforms of PCS 7, S7-1200/1500, WinCC, and TIA Portal or legacy systems such as TI-505 PLCs, S7-200/300/400, APACS, or Mycro, ACE has extensive knowledge and expertise to support small and large applications. Since before joining Siemens Solution Partner Program with its inception in the US in 2000, ACE has always pursued the closest relationship with Siemens. Today, we are one of a select few integrators achieving the highest level in both the Factory Automation (PLC) and Process Control System (DCS) programs. Engineers who are certified by Siemens in the best practices for PCS 7 and TIA Portal ensure that all systems delivered will be supportable and upgradable in the future. Whether it be in system design, modernization, hardware selection, configuration, or commissioning, ACE-led projects utilizing Siemens hardware and software will be the right solution for your needs.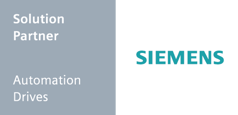 Small to Large Applications
Modernizing with Siemens
With new expectations for data and information throughout your plant, modernization is more than just converting a legacy system to a new version. Regardless of whether you currently have a Siemens platform or a third-party control system, a Siemens Solution Partner will ensure you get the most out of your new Siemens PLC or DCS. With our training and expertise in PCS 7 and TIA Portal, ACE helps you meet the growing needs of information and control in your process. ACE leverages I/O card wiring conversions, mixed platforms, and data exchange with other systems, along with the latest libraries and best practices, to execute the right modernization approach.
Leveraging the PCS 7 Tools
When implementing a plantwide control system with PCS 7 it is important to take advantage of the tools Siemens provides to quickly configure the project and to prepare it for future upgrades. To do this, you need the right expertise in the standard APL project library, control module types (CMTs), and the Process Automation Accelerator (PAA) to ensure development with standard tools and repeatable class-based design. ACE leverages our platform knowledge in these areas to execute a smooth project. In addition to APL, PAA, and CMTs, we leverage SIMIT to allow for easier testing and SIVaaS virtualization offerings for easy rollout of servers and clients. ACE follows the ISA standards for implementing good alarm management (ISA 18.2) and good graphic design (ISA 101) with the tools Siemens provides.
Integration Made Easier with TIA Portal
Whether it is a small S7-1200 PLC and a WinCC Comfort HMI for a simple application or a high end S7-1500 and multiple WinCC Professional HMIs controlling a process line, any new implementation needs to be able to grow and be maintained by plant personnel. With our extensive knowledge and certifications in TIA Portal, ACE knows how to select the right components and create a system that meets your needs.
Partner with a Partner
A control system is a substantial investment. When you make an investment in a control system, you need to make sure it delivers value for its entire life. This requires both a manufacturer and a system integrator for long-term support. ACE, as a Siemens Solution Partner for both Factory Automation and Process Control Systems, has committed to a partnership with Siemens. As part of this investment, ACE has trained and certified PCS 7 and TIA Portal engineers who ensure that Siemens best practices are implemented.